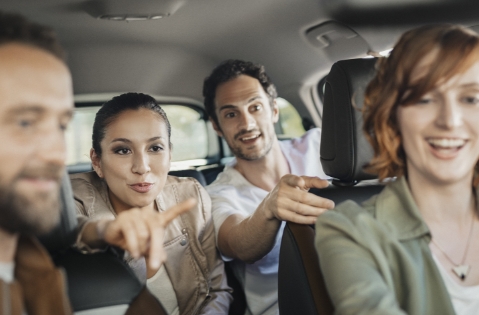 Purchase of the vehicle at the end of the rental agreement
Dear Customers,
During your stay, CAR-2-EUROPE offers you the possibility of extending your driving experience by buying your vehicle outright under highly advantageous terms, or by letting your loved ones benefit from this offer!
This may be an excellent solution if you wish to have a vehicle for your next stay.
For this purpose, you must contact CAR-2-EUROPE no later than 2 weeks before the scheduled return date of your vehicle in order to receive your personalised commercial purchase offer on the basis of the equipment installed in your vehicle.
If you buy your vehicle, you can benefit from a discount ranging from 20% to 25% (for internal combustion engines) or 15% (for hybrid engines) of the current new vehicle price in France.
You are reminded that you will have to pay VAT for Metropolitan France or local taxes for other countries of registration.